Refer to the CDC's vaccination schedule for guidance on which vaccines your child needs and when.
"The recommended vaccine schedule was created as it exists, because vaccines have been studied extensively over many years and found to work well at preventing particular diseases when given according to this schedule," said Clay Stallworth, MD, a pediatrician at Augusta University Health. "Such diseases lead to significant illness, lifelong disability and sometimes death, and the adverse effects of the vaccines are short-term and minimal. These diseases are not ones you would want your child to develop 'natural immunity' to by allowing them to become infected."
Start your child on a sleep schedule two weeks before school starts.
"I recommend changing everything about the routine," Stallworth said, "including getting all electronic devices out of the bedroom (charge phones overnight in the kitchen, for instance), and get TVs, computers, tablets, game systems, etc., out of the bedroom, as well."
Become familiar with a healthy weight that a child should carry in his or her backpack.
"Recommended backpack weight is no more than 10-15 percent of your child's body weight," Stallworth said. "I recommend a lightweight but sturdy material, with wide, padded straps over both shoulders (not one), resting evenly in the middle of the back. Multiple compartments help so that the weight of the items is distributed evenly, and a waist belt helps to distribute the weight more evenly throughout the torso."
Develop an after-school routine based on your child's needs.
For instance, if your child needs to burn off energy before focusing on activities like homework or practicing for a music lesson and/or winding down before bedtime, then work active play into his or her routine so it happens shortly after he or she gets home from school. If your child needs motivation to complete activities like homework or practicing for a music lesson, then allow active playtime to serve as a reward after the activities have been completed.
Plan healthy school lunches.
Find out what kinds of food your child would like to bring to school, and start experimenting with healthier alternatives.
Take an active interest in how your child is feeling about starting a new school year, and be supportive.
Ask if he or she is looking forward to it. While this can be overwhelming for parents, too, try to keep the tone positive, because a confident, content child starts with a confident, content caregiver.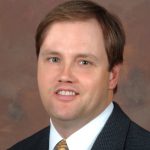 "Ace" back-to-school prep!

To make an appointment with a pediatrician at Augusta University Medical Clinic at West Wheeler, call 706-312-5437, or visit augustahealth.org/westwheeler.