Our healthcare professionals are giving so much of themselves during the global coronavirus pandemic and continue to fight this devastating virus.
Here's what some of #OurAUHeroes had to say.
It is incredibly rewarding to be part of this diverse and highly skilled team. – Heather Harrell, DNP
COVID-19 has forever changed all of our lives, however, AU Health has taken the pandemic in strides and risen up to the challenge to help provide the best care for our patients. We strive to be an example for the community and hope to inspire everyone to band together, and take care of one another in these unprecedented times. – Patricia Morissette, MD
"Even if a patient is in the hospital on their birthday, Augusta University Health's BIRTHDAY BRIGADE is ready for action and to CELEBRATE LIFE! We love putting smiles on our patient's faces!! – David Hunter, Patient/Family Support Coordinator
"Being a Blue Coat Ambassador means being the first face people see when they arrive…making them feel welcome, and providing guidance during confusing times. It's about making a lasting impression with Every person, Every encounter, Every time." – Ashley Reynolds, Lead Blue Coat Ambassador
"We hear over and over how much it means to staff to see our leaders rounding or hear them share words of support, such as through the daily overhead announcement. This daily announcement, coupled with inspirational messages from our chaplains and PFCC team, gives us all a moment of pause to reflect on what's important today." – Julie Moretz, Chief Experience Officer/AVP, Patient- and Family-Centered Care
Take an inside look at the front lines of the Augusta University Medical Center and the Children's Hospital of Georgia as The Fight Continues for #OurAUHeroes.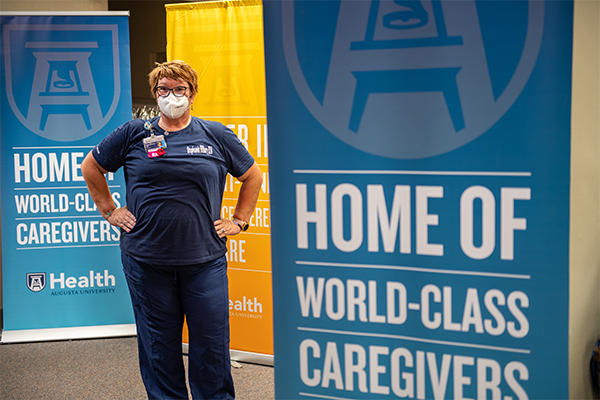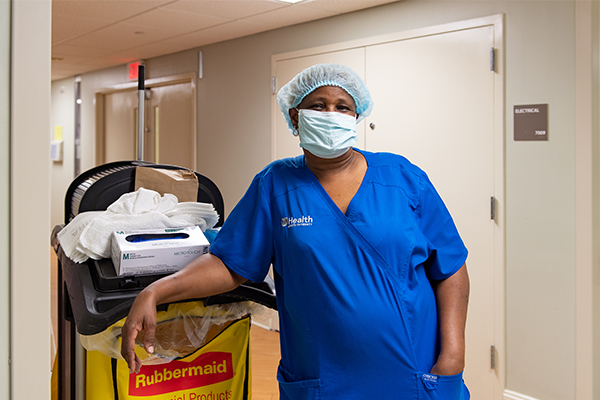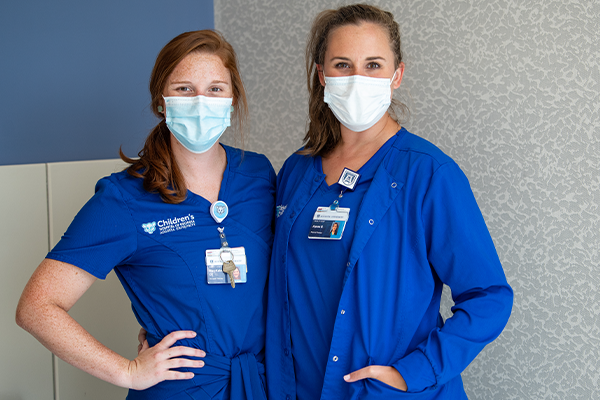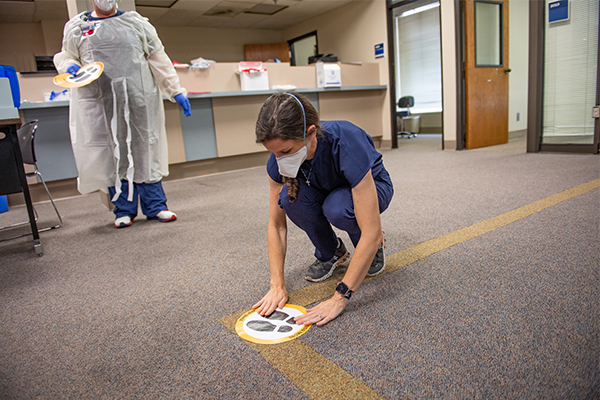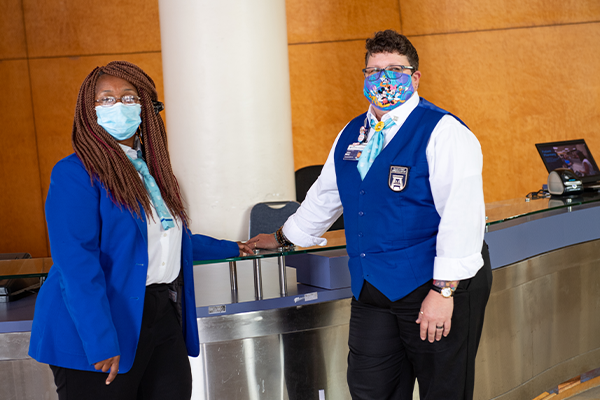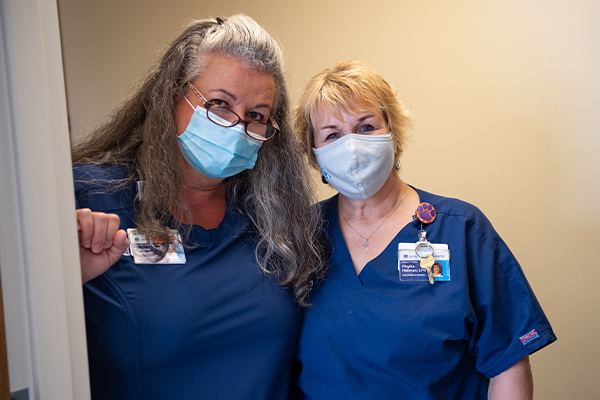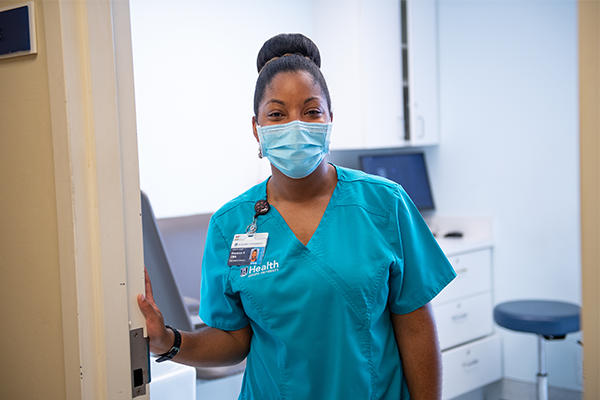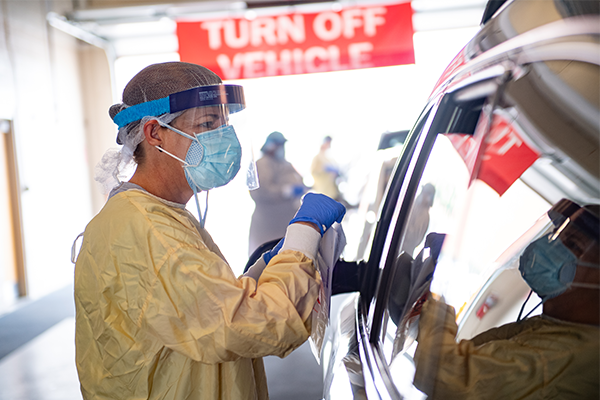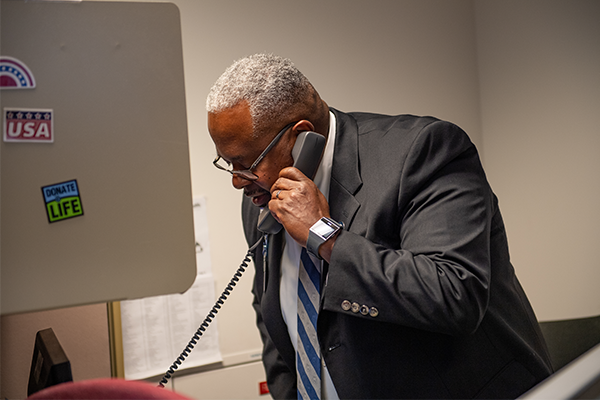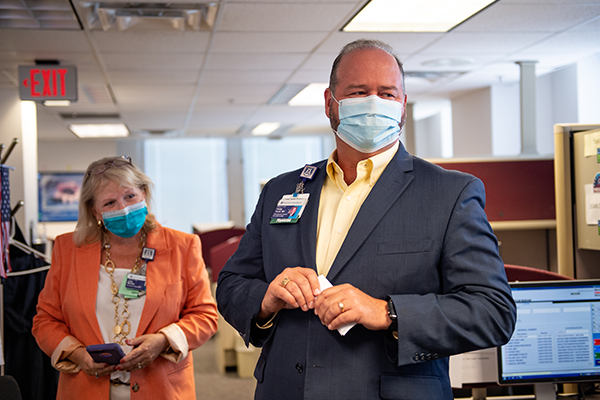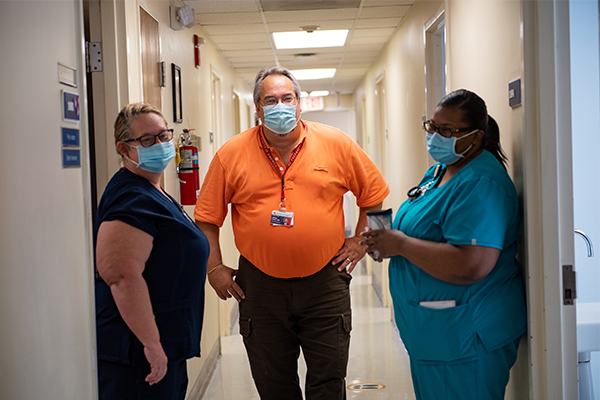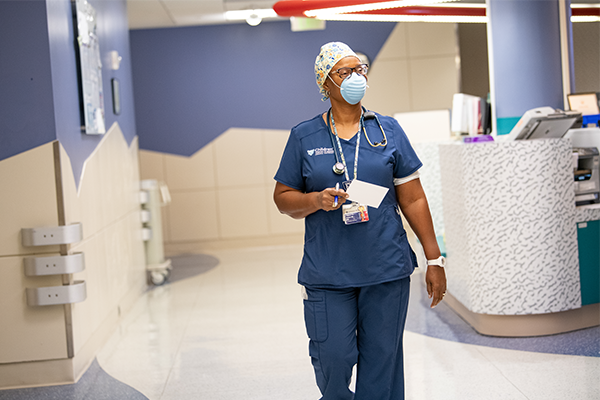 You can find more photos of #OurAUHeroes here.
There are several ways you can help support #OurAUHeroes. Click here for more information.
If you are experiencing fever, shortness of breath, nausea, vomiting and/or diarrhea, call the COVID-19 hotline at 706-721-1852 to schedule a test. To find out more information on screening, testing, and visiting AU Health click here.