It was a beautiful fall day full of sunshine and hope as a husband and wife welcomed teams of golfers ready to bring home victory in a golf tournament created as a way to celebrate the life and legacy of a 4-year-old who left a lasting impact on those who knew him, as well as those he never met. For Alanda and Joe Grover, the All In for Miller Golf Tournament is just one way they continue to share the story of their son, Miller, who died after living almost four years after being diagnosed with a form of brain cancer.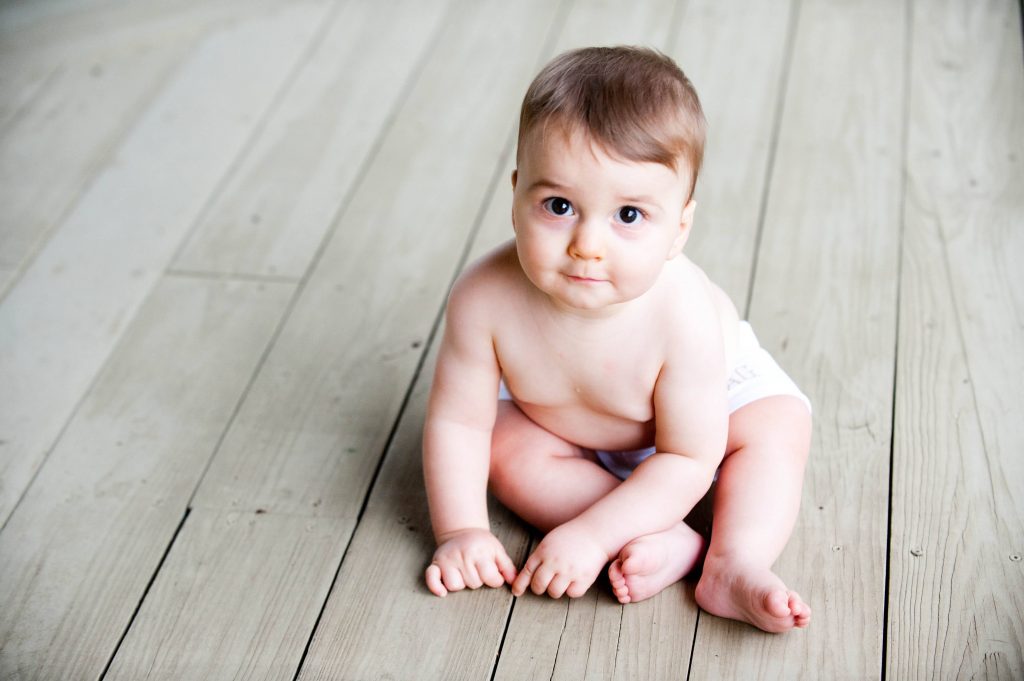 "I had lost other people in my life to cancer growing up, so I knew how serious it could be," said Alanda Grover, Miller's mom. "But, it still didn't prepare me to hear that my own son, who was only 16-months-old at the time of his diagnosis, was living with this very dangerous tumor in the third ventricle of his brain."
At the time of diagnosis and due to the location and size of the tumor in his brain, a team at the Children's Hospital of Georgia rushed Miller into emergency surgery. While the procedure was able to remove the majority of the massive tumor in his third ventricle, Miller would spend the rest of his young life going through chemotherapy, radiation therapy, and follow-up surgeries. While some of those treatments were done at the Children's Hospital of Georgia, the family also consulted doctors and received treatment at cancer centers in Atlanta and Houston, Texas.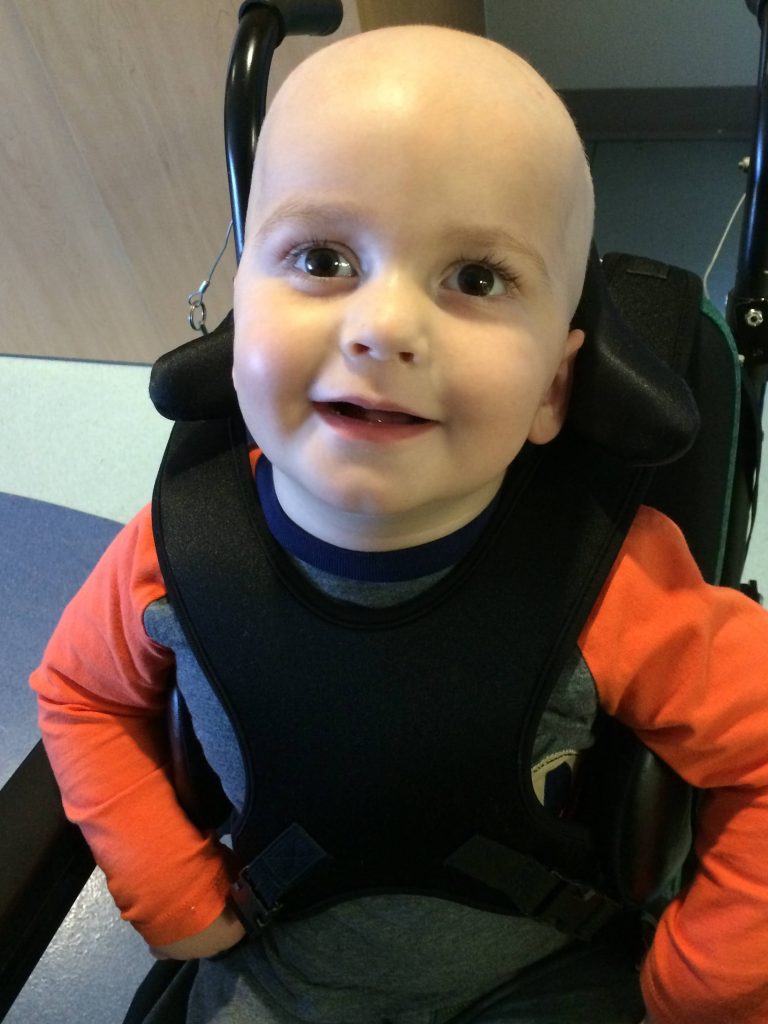 "Our doctors actually said there were no signs of disease in May 2015," Grover said. "But in November 2016, a follow-up scan showed the tumor had started growing again. So, our family went home and spent the holiday season together for what would be Miller's last Thanksgiving and Christmas with his mom, dad, and sisters."
Miller Grover passed away on April 25, 2017. Determined to be a blessing and to share their experiences with other families who have children living with cancer, the Grover family founded the All In for Miller foundation.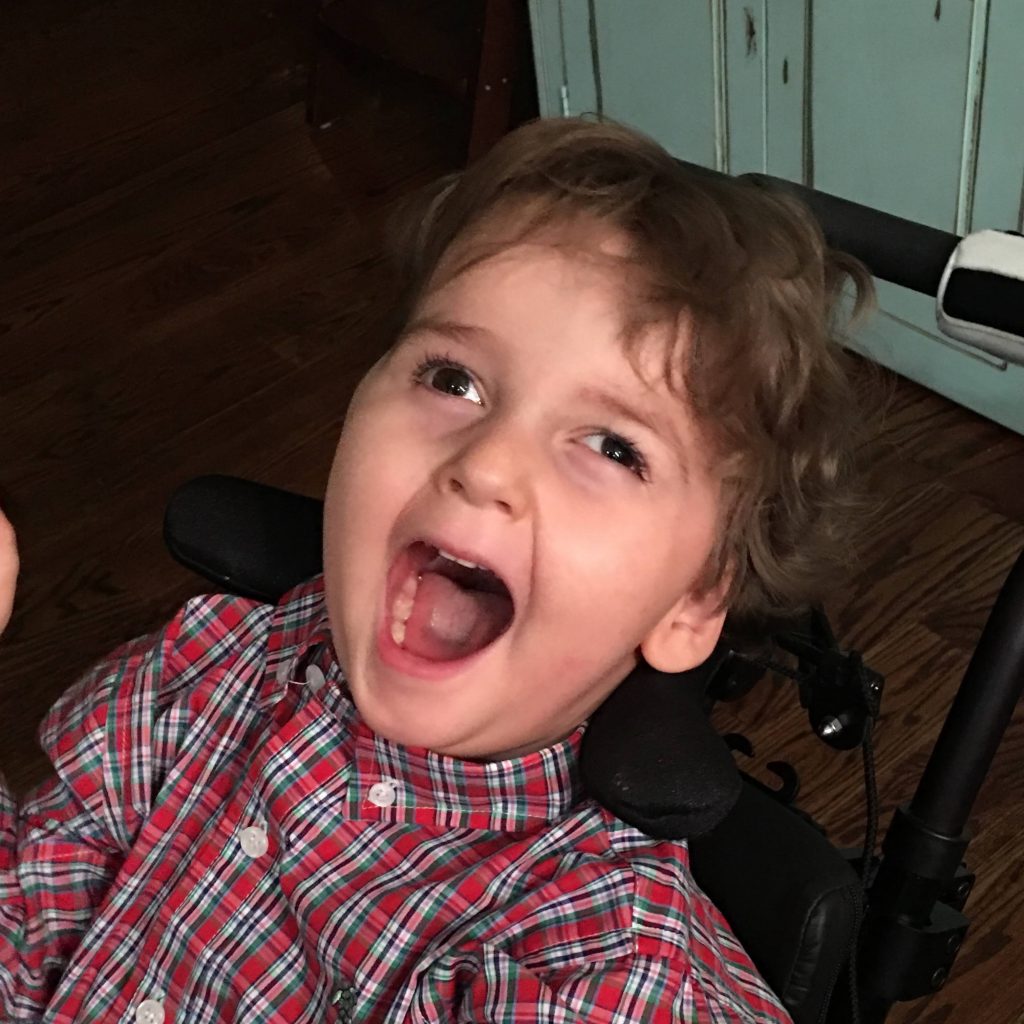 "Joe and I had this feeling deep in our souls that even though Miller had gained his angel wings, his story wasn't over," Grover said. "Because he had gone through so much at such a young age, we believed there had to be a purpose. So, we started the foundation to raise money to help families with expenses related to their cancer care. It is also available for families who have children with special needs because Miller experienced developmental delays due to his various treatments and procedures."
Along with the All In for Miller Golf Tournament, the Grover family has also designed gold bows honoring Childhood Cancer Awareness Month during September. Last year, they sold 300 bows. All of the money collected during the golf tournament and gold bow promotion is available to families to assist with lodging, food, and other needs they may have while their child is surviving through cancer or some form of special need.
"We were fortunate to be able to afford Miller's care and we were able to be there with him," Grover said. "But, while we were going through treatment we would see other families struggling financially and emotionally to support their child. So, we wanted to be a resource for them to share all we learned during Miller's life and our experiences so other families would know they are not alone in their journey."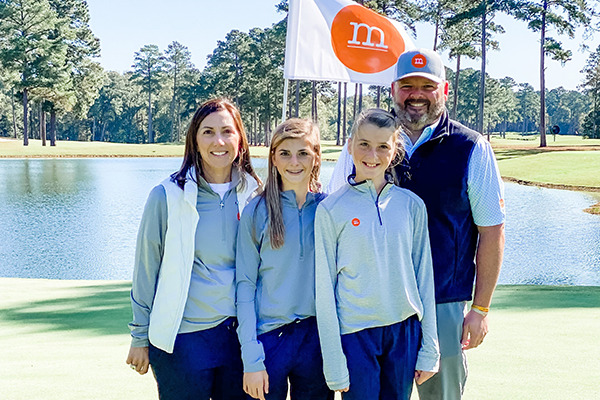 As part of their fundraising and support efforts, the Grover family worked with the Children's Hospital of Georgia and Augusta University's Office of Philanthropy and Alumni Engagement to create the All In For Miller Fund and gift $5,000 to the fund each year for the next five years.
"Fundraising and supporting the Children's Hospital of Georgia and the Georgia Cancer Center are important and something Joe and I want to be involved in," Grover said. "While Miller was receiving treatment, we built relationships with the doctors, nurses, and support staff at AU Health. So, this fund is a way of building on those relationships while being able to help families coming for care."
We want to connect with you and your community!
Learn more about the Georgia Cancer Center's community outreach and how you can support the work happening where you live by visiting augusta.edu/catalyst. Learn more about All In for Miller Fund here.
Read on Jagwire to find out more about news and stories happening at Augusta University and AU Health.